tretina unit - valita collection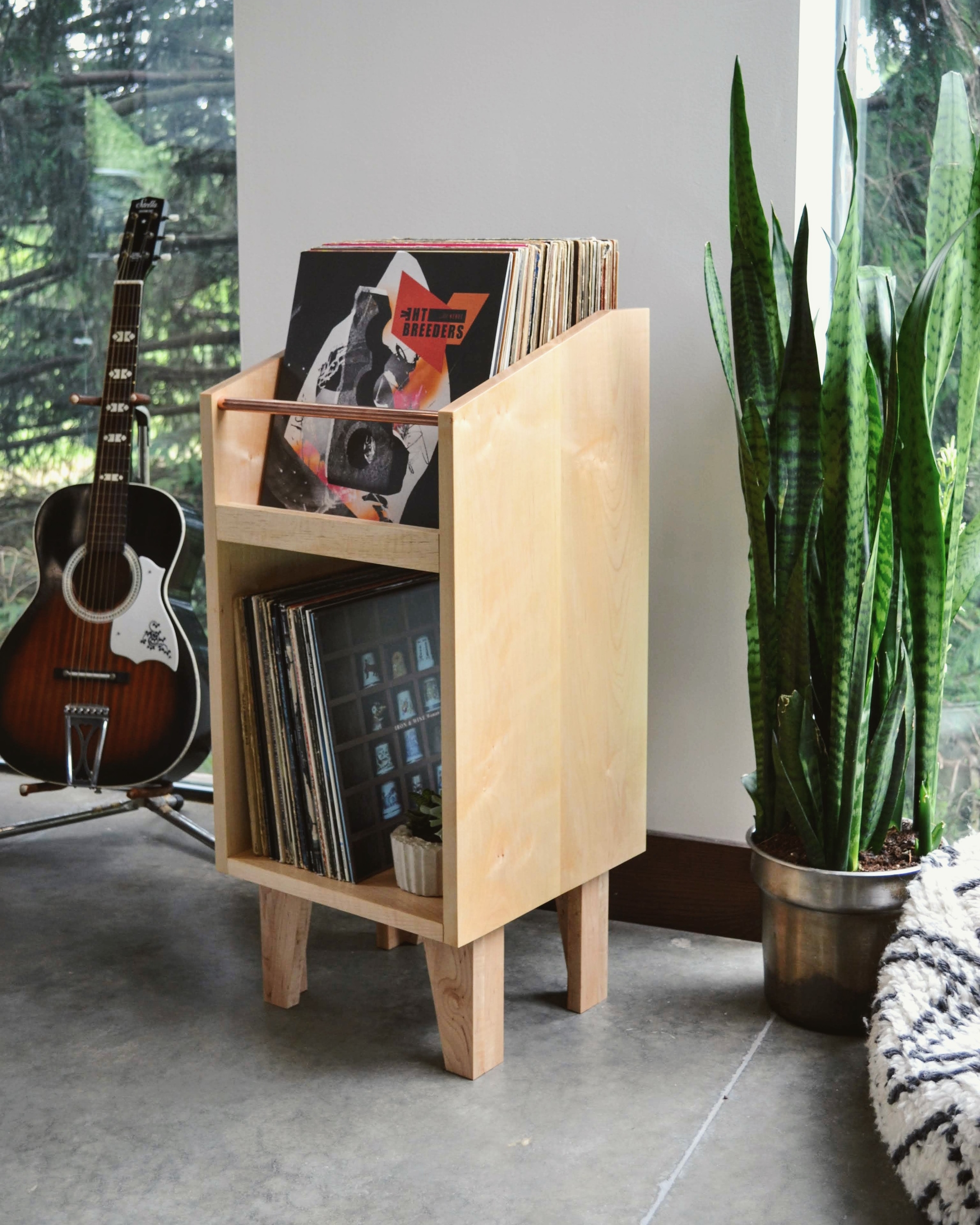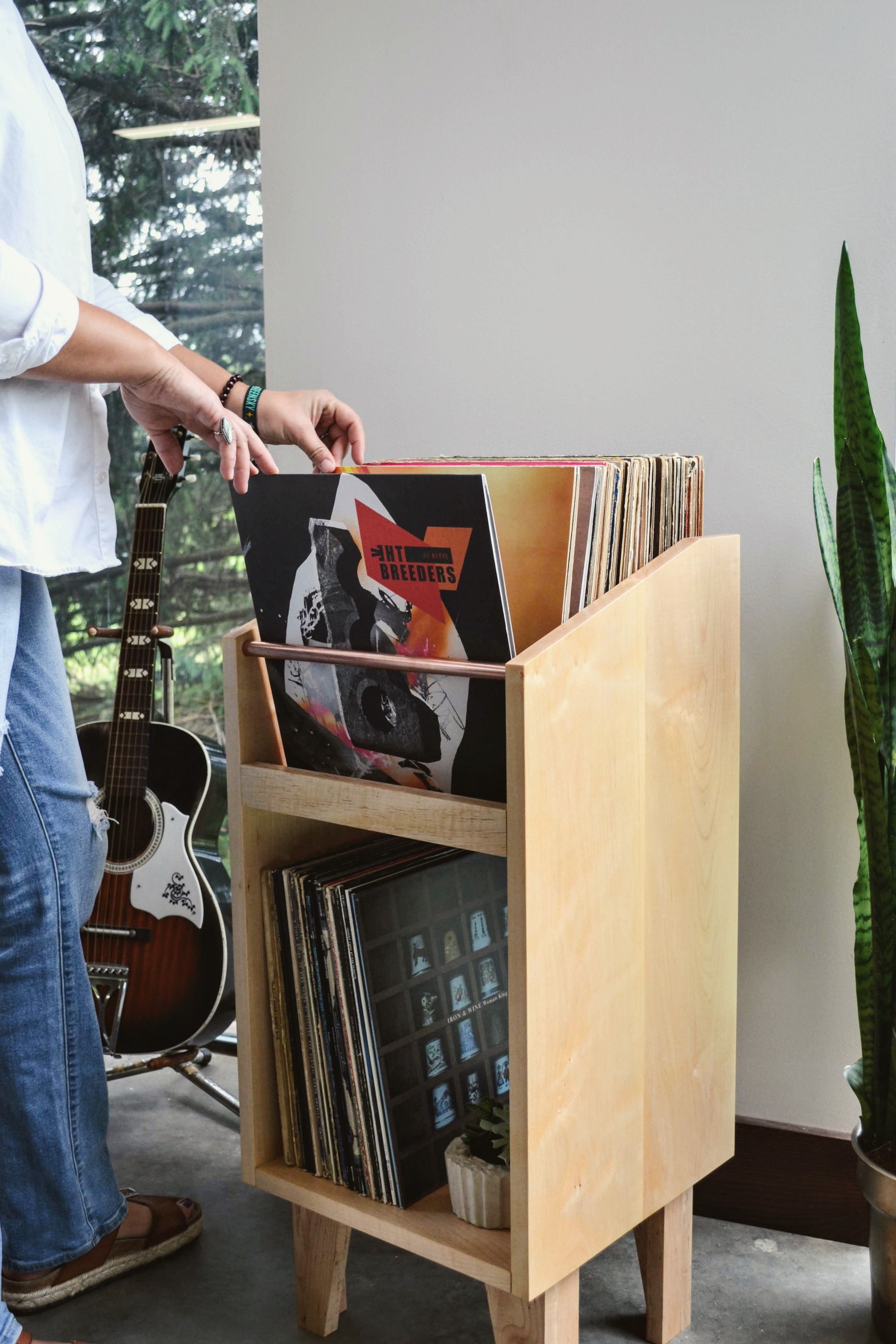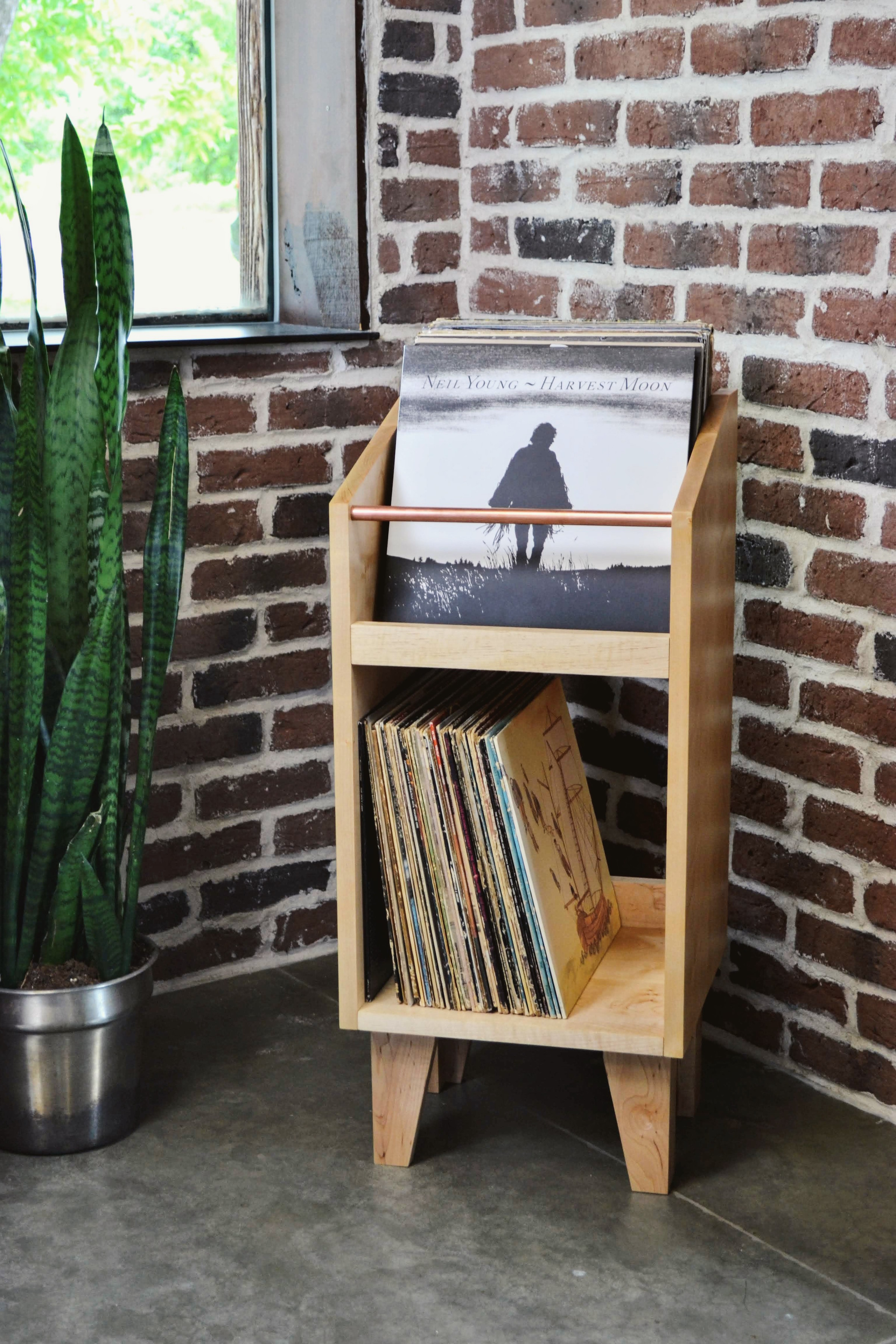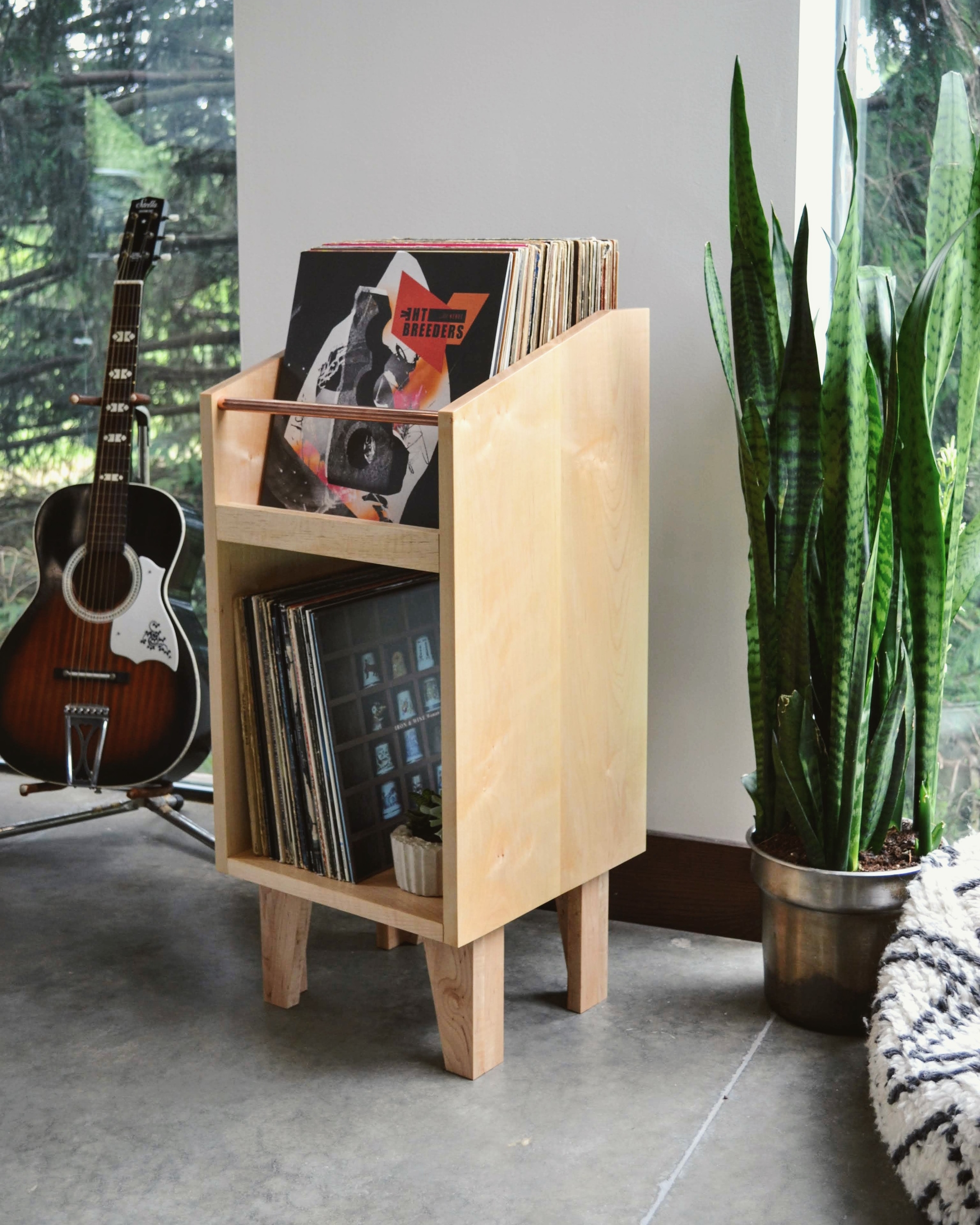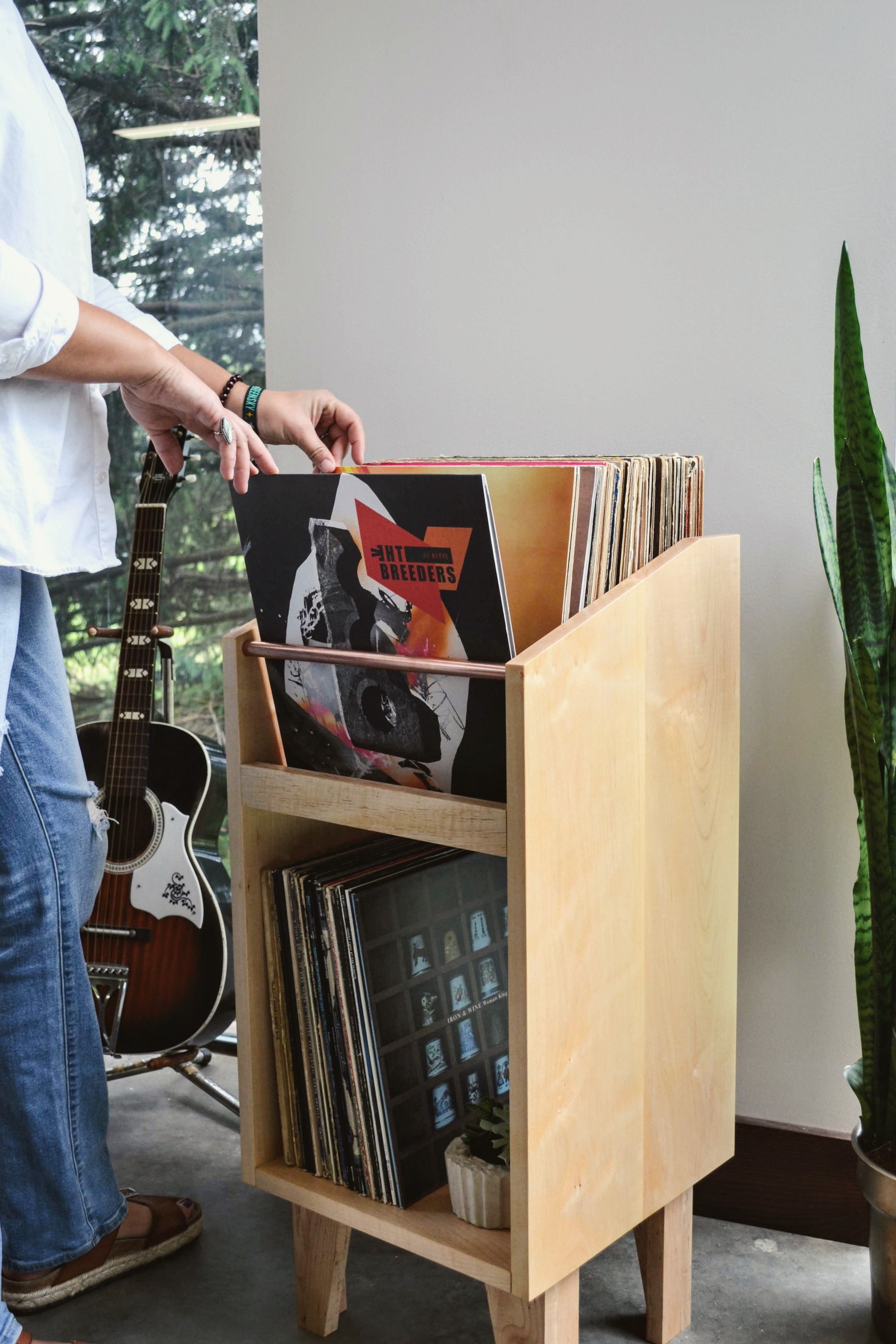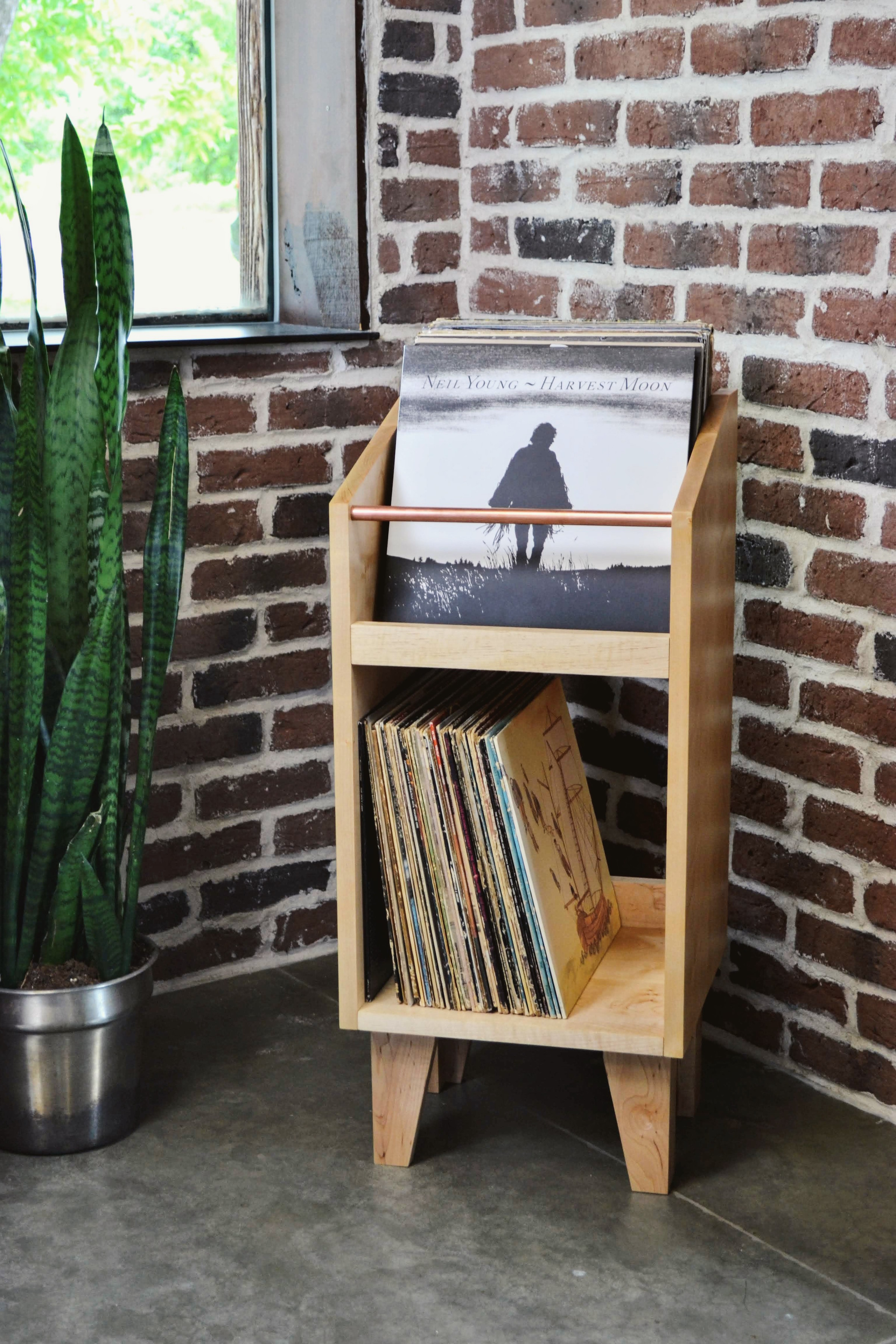 tretina unit - valita collection
The Tretina Unit features both forward facing and vertical spine storage. It can hold a maximum of 160 records.
The Tretina Unit - Valuta Collection is offered in Walnut or Curly Maple with Copper pipe only. All selections are available in the drop down bars. The unit featured in this listing is Curly Maple.
The second photo features Autumn flipping through records, she is 5'9. You can click on any photo to view it entirely.
This unit is made from Walnut or Curly Maple, both purchased from our local independent lumber yard in Charm, Ohio. This unit was designed by Jason and Brit and is built by hand in their home studio. After it is cut out, it is sanded multiple times and stained with an oil based urethane fortified stain. After the stain process is complete it is assembled and a water based polyurethane is applied for lasting durability.
The legs of this unit are easily assembled with predrilled holes and included hardware.
The perfect side piece for your turntable console, the Tretina compliments a wide variety of furniture, textures and tones.
Measurements:
Height: 33 inches with legs
Depth: 14 1/4 inches
Width: 14 1/2 inches
This item is made to order! Once we receive your order, the process starts. Please allow 8 weeks before shipping. You will receive a shipping confirmation with tracking once the item is on its way. If you need it by a certain date, please inquire if we can accommodate.