the asher - ebony rack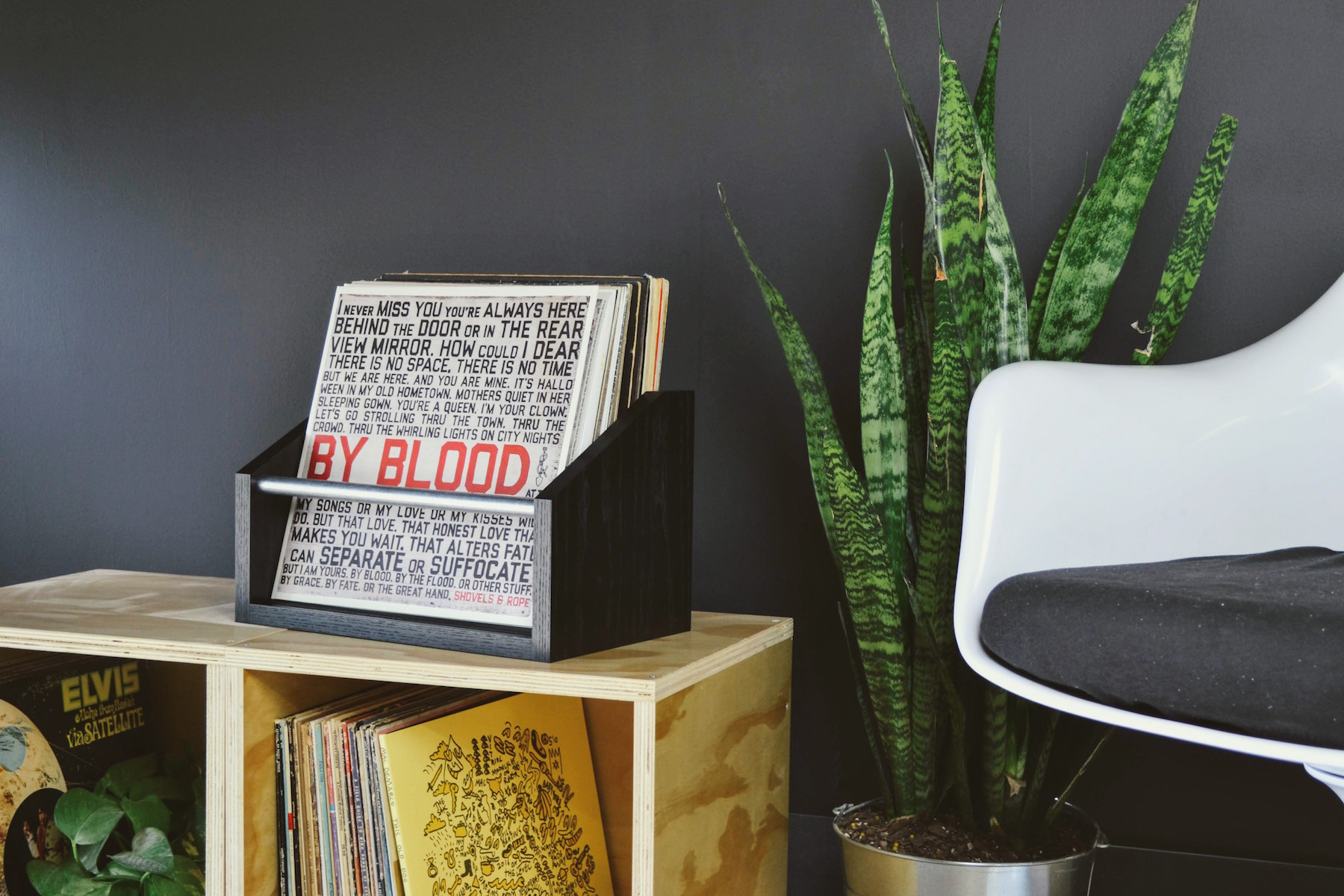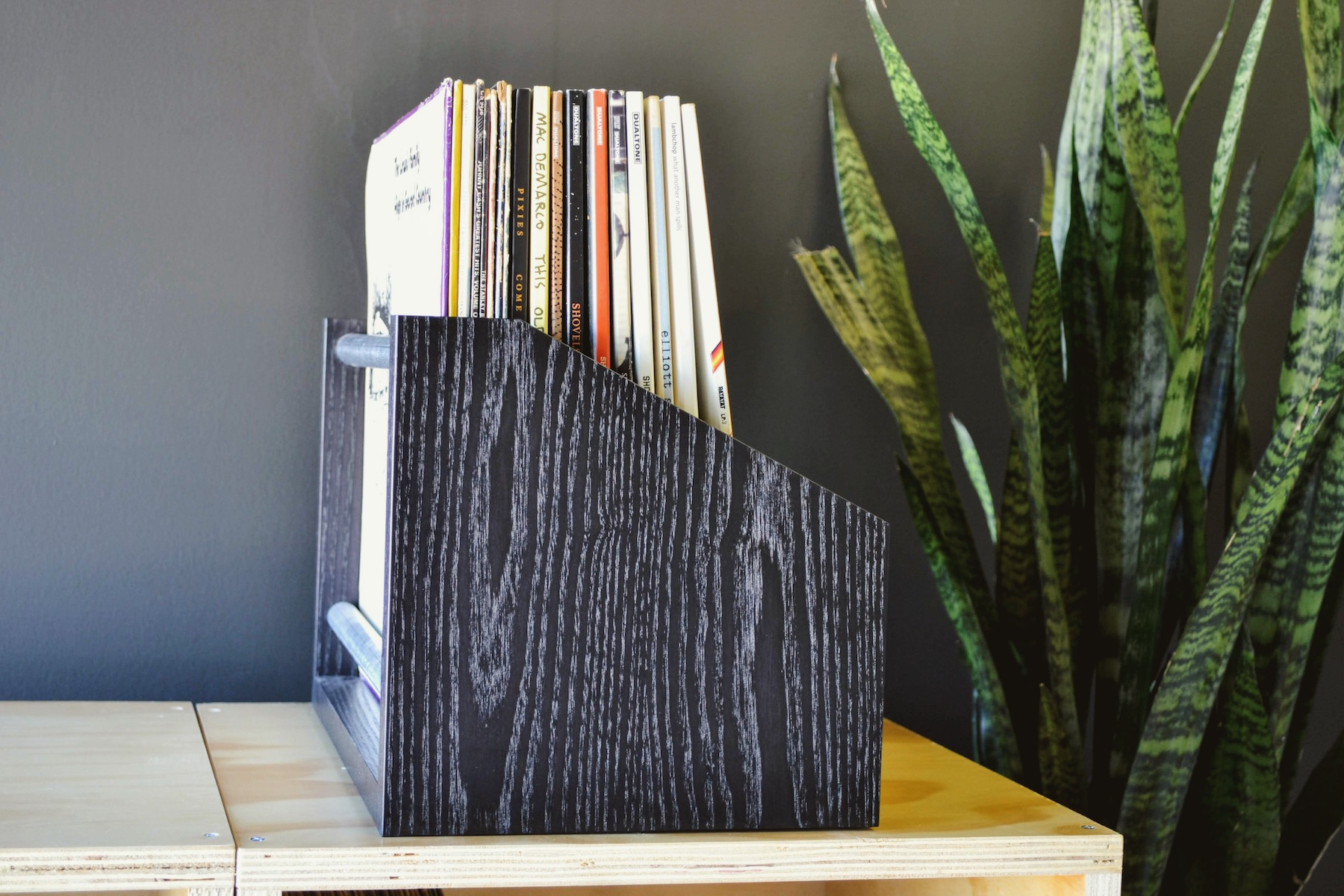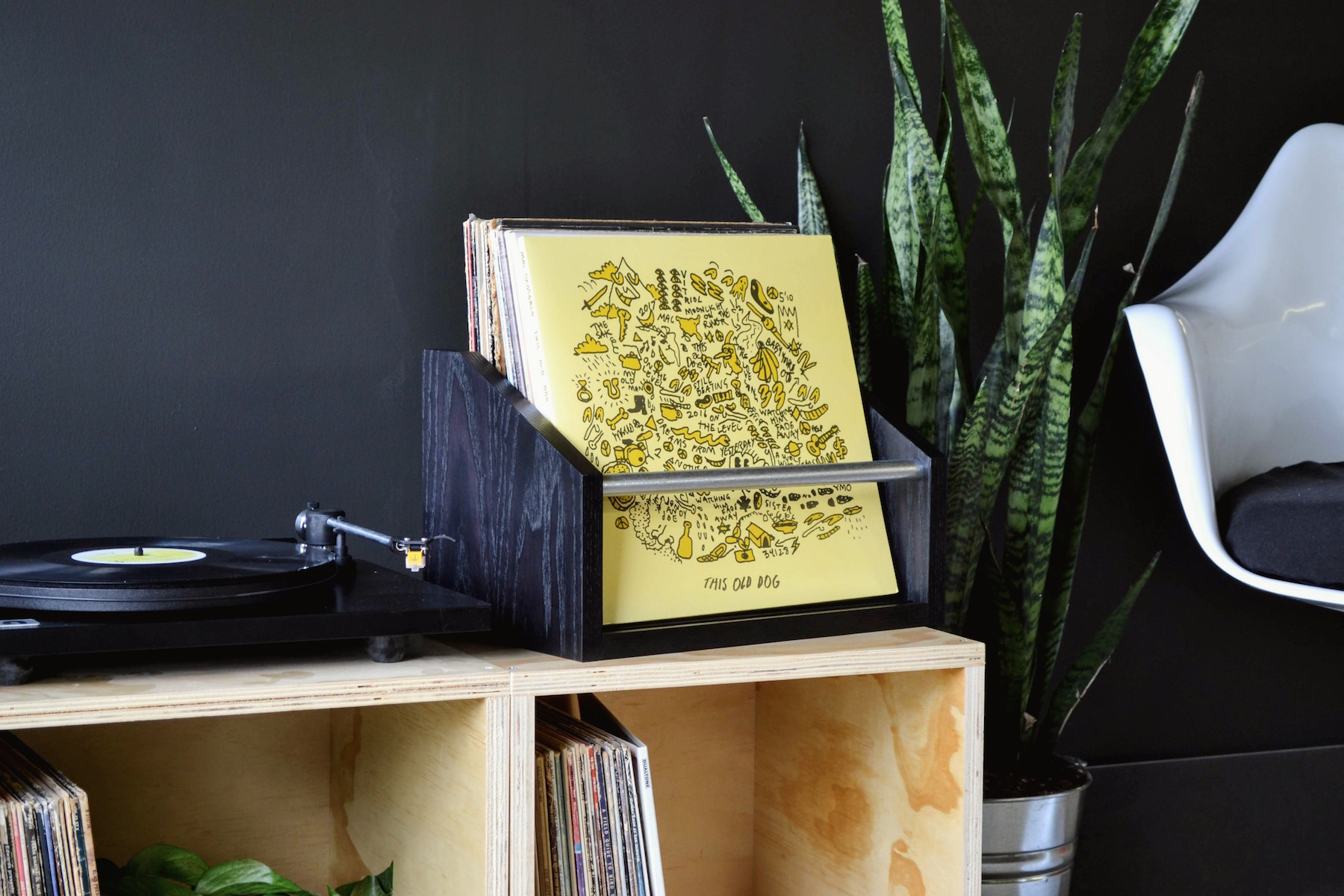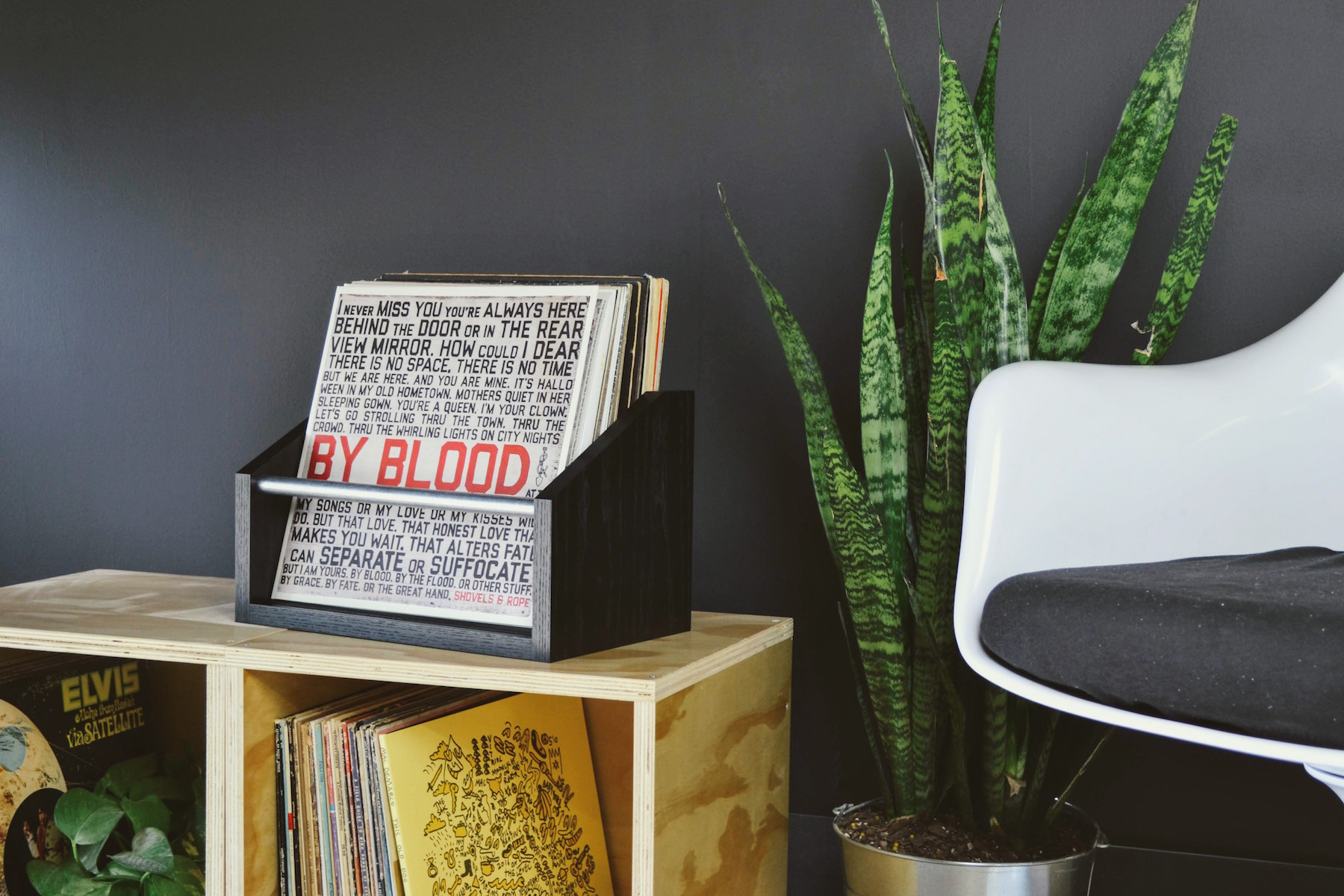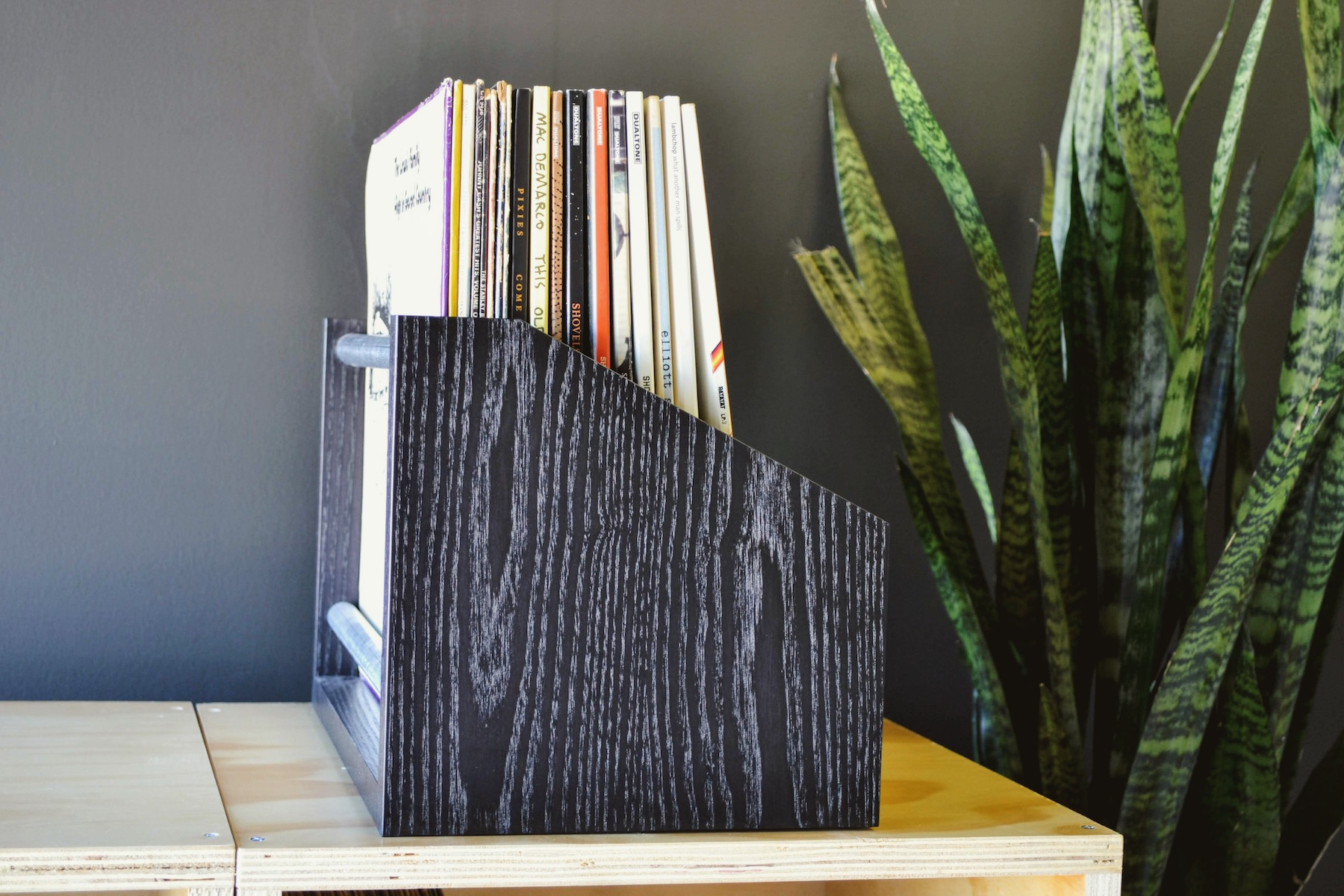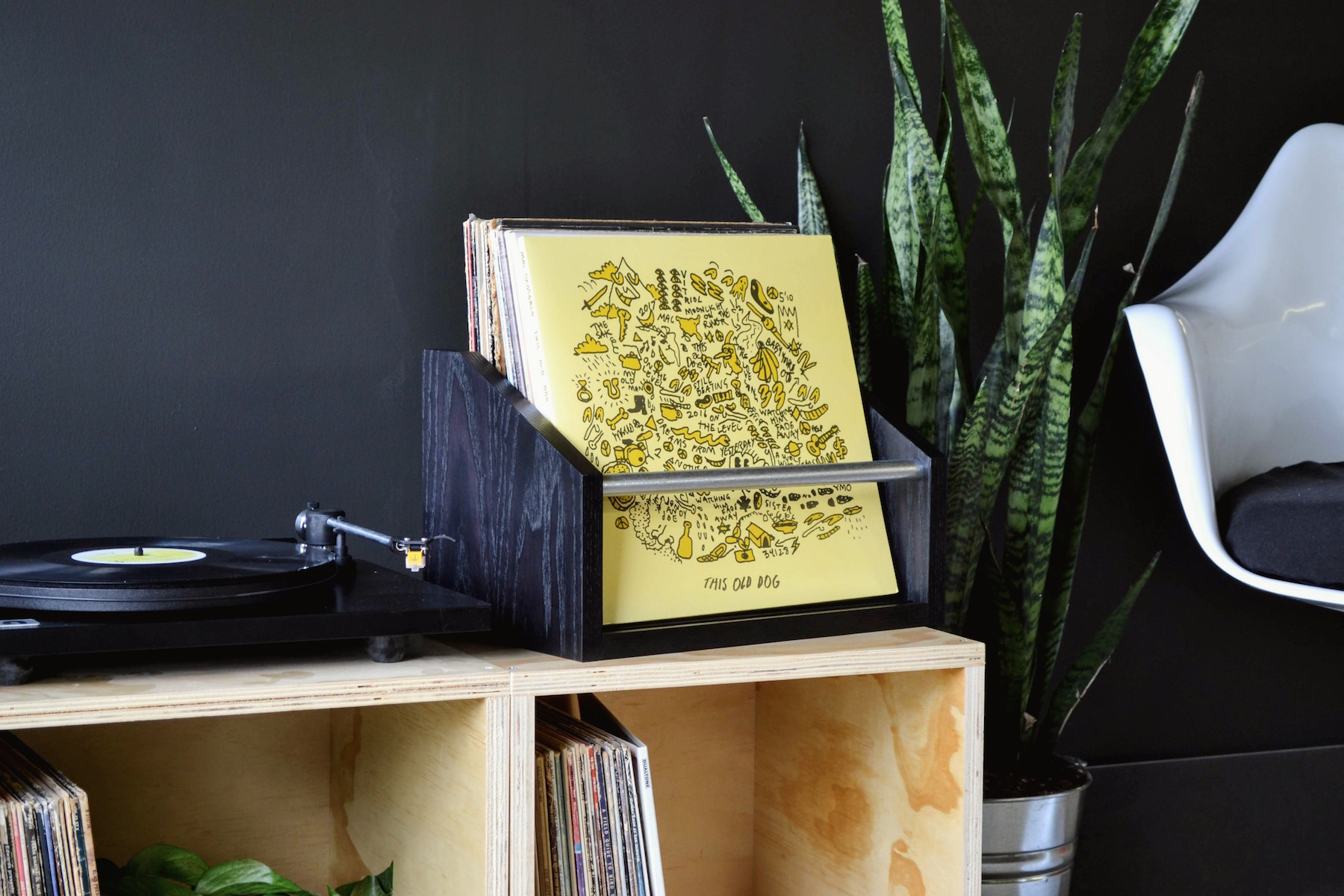 the asher - ebony rack
Perfect for small vinyl collections or storing on-deck records, this record rack can hold 30 LPs.
Finally we've released a black record rack! Our ebony racks are made from Ash and produced completely in our shop. The wood is planed here, cut out and sanded. Then a 3 part process is started with dye and stain to achieve black on this light Ash wood. These racks are finished with a flat water polyurethane with a low VOC. Choose from a galvanized cross bar or copper.
The forward facing design allows you to flip through records like you're at a record store. The materials for this rack are purchased locally, from independent businesses in our community and made with locally sourced Poplar that is planed in our shop. The rack is constructed with a total of 8 hidden pocket screws on the bottom of the rack, creating a very firm and solid rack.
This item is made to order! Please allow 4 weeks turn around time.
Free ground shipping USE CODE: ASHER
dimensions: 14.5 W x 9D x 9H