listen t shirt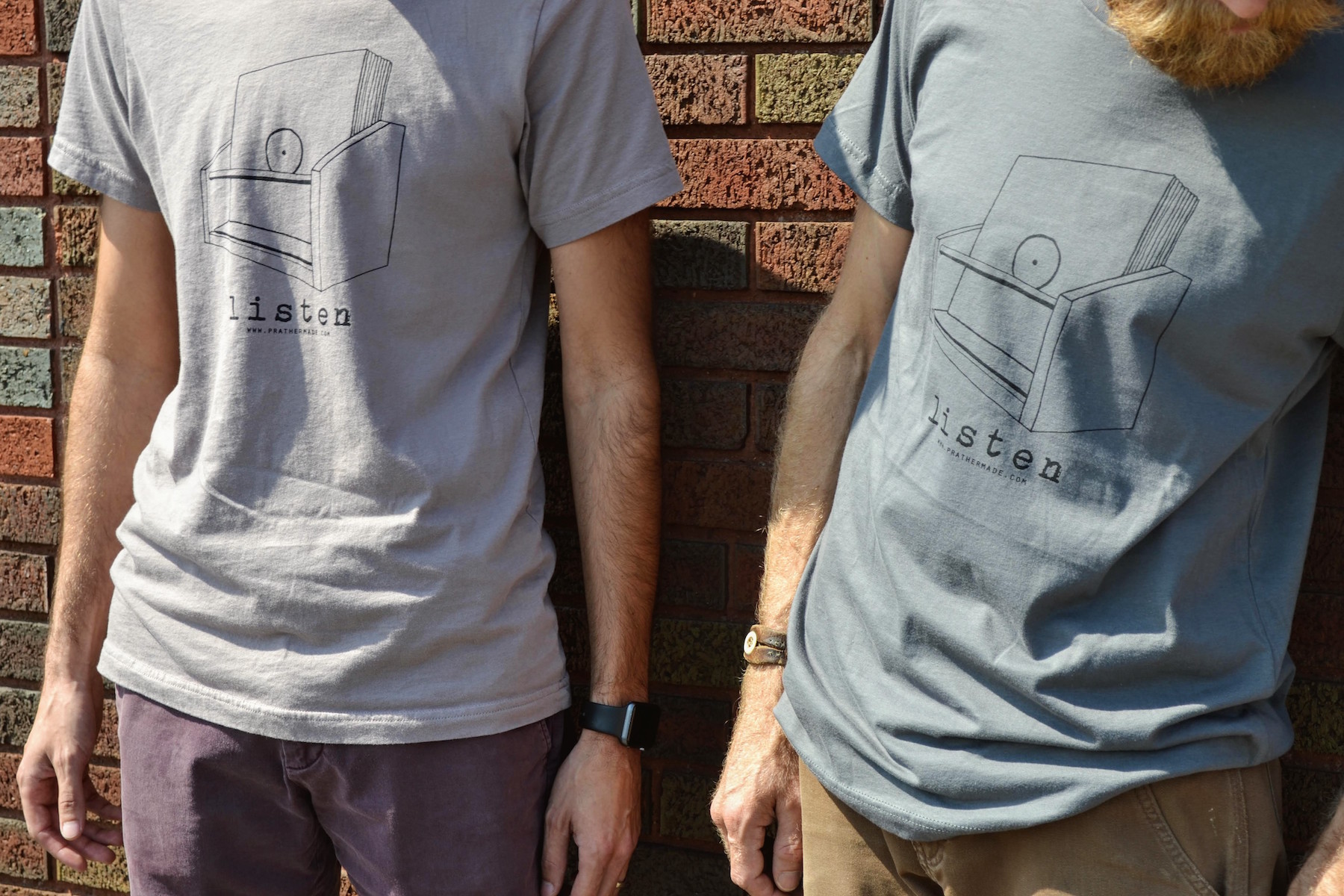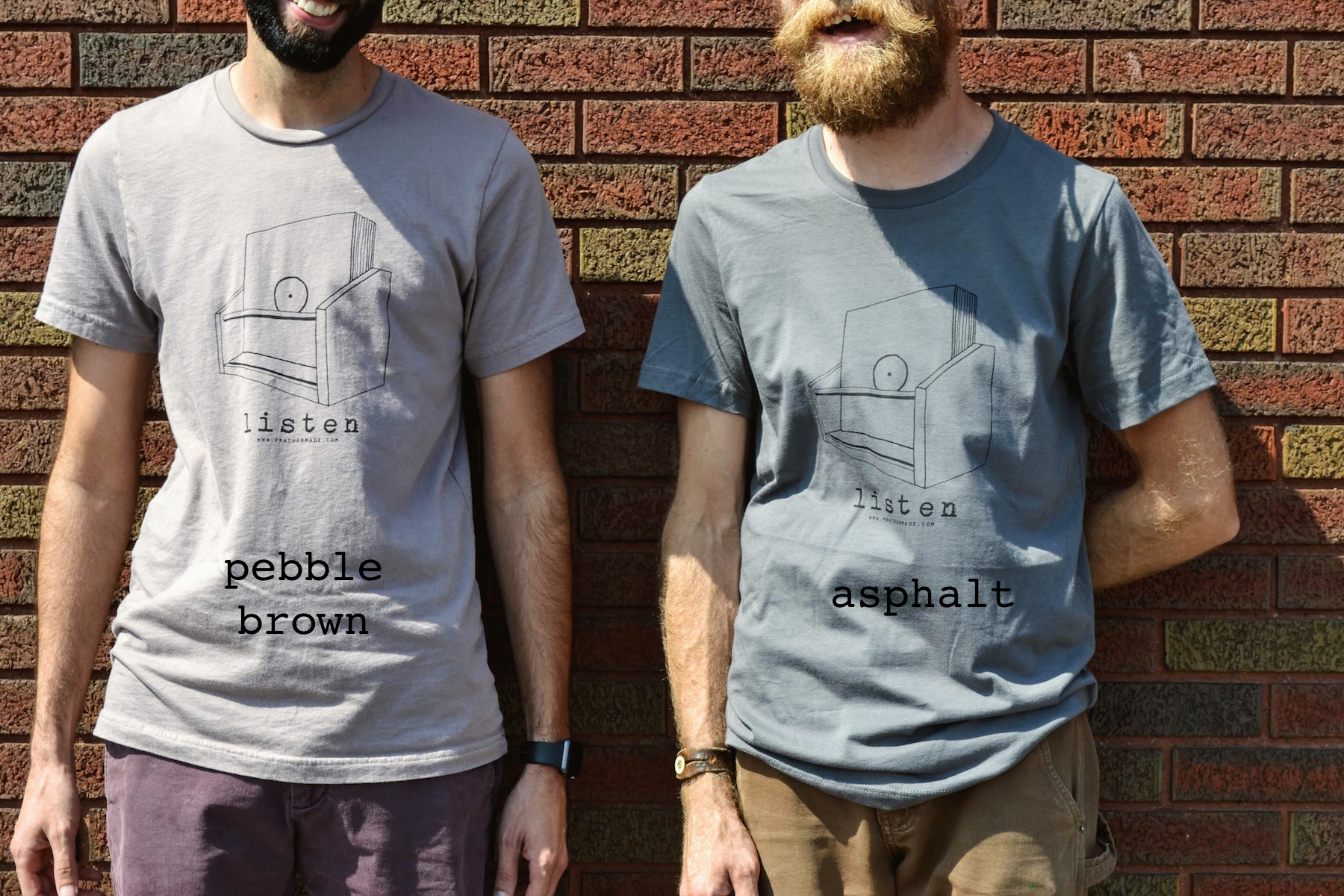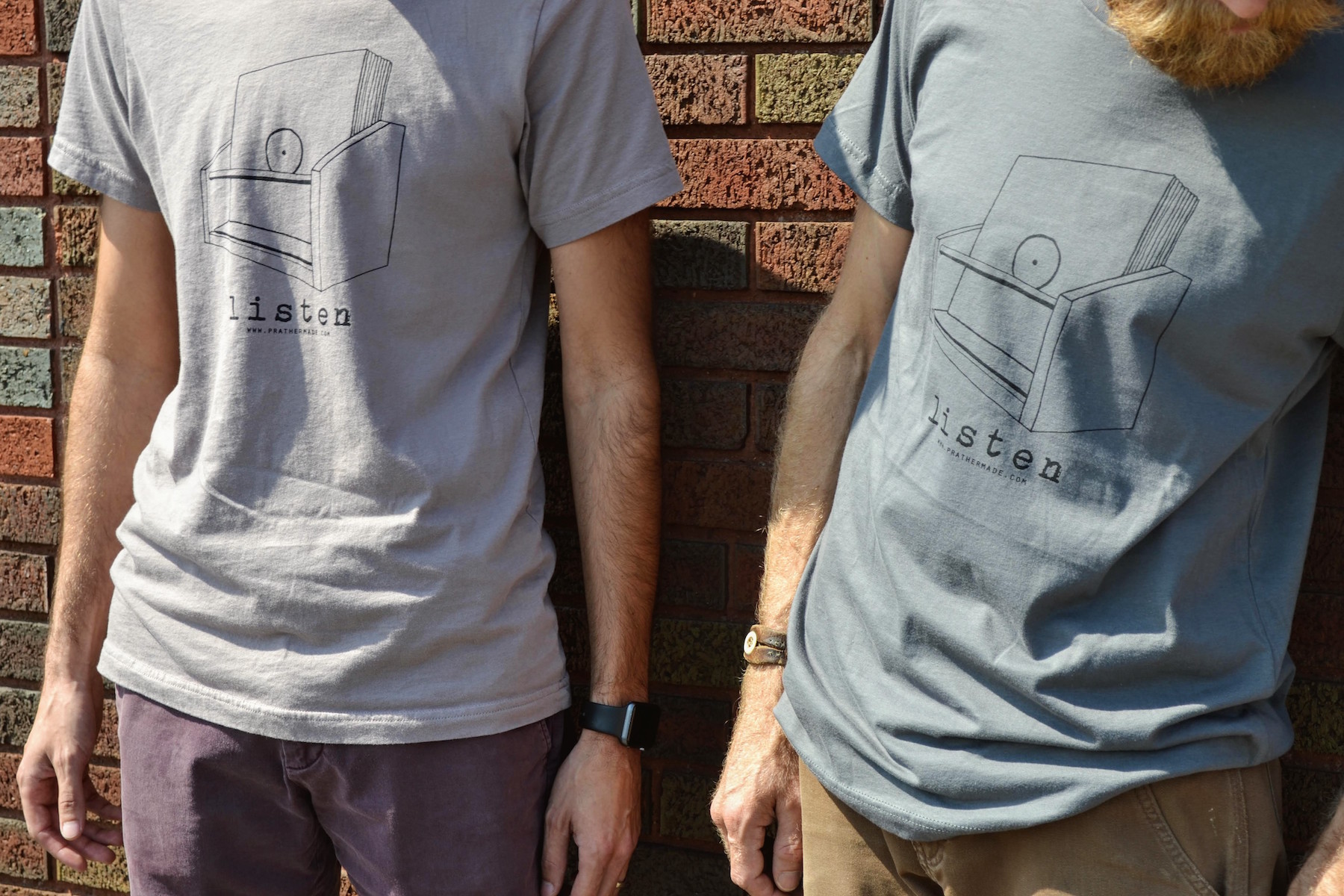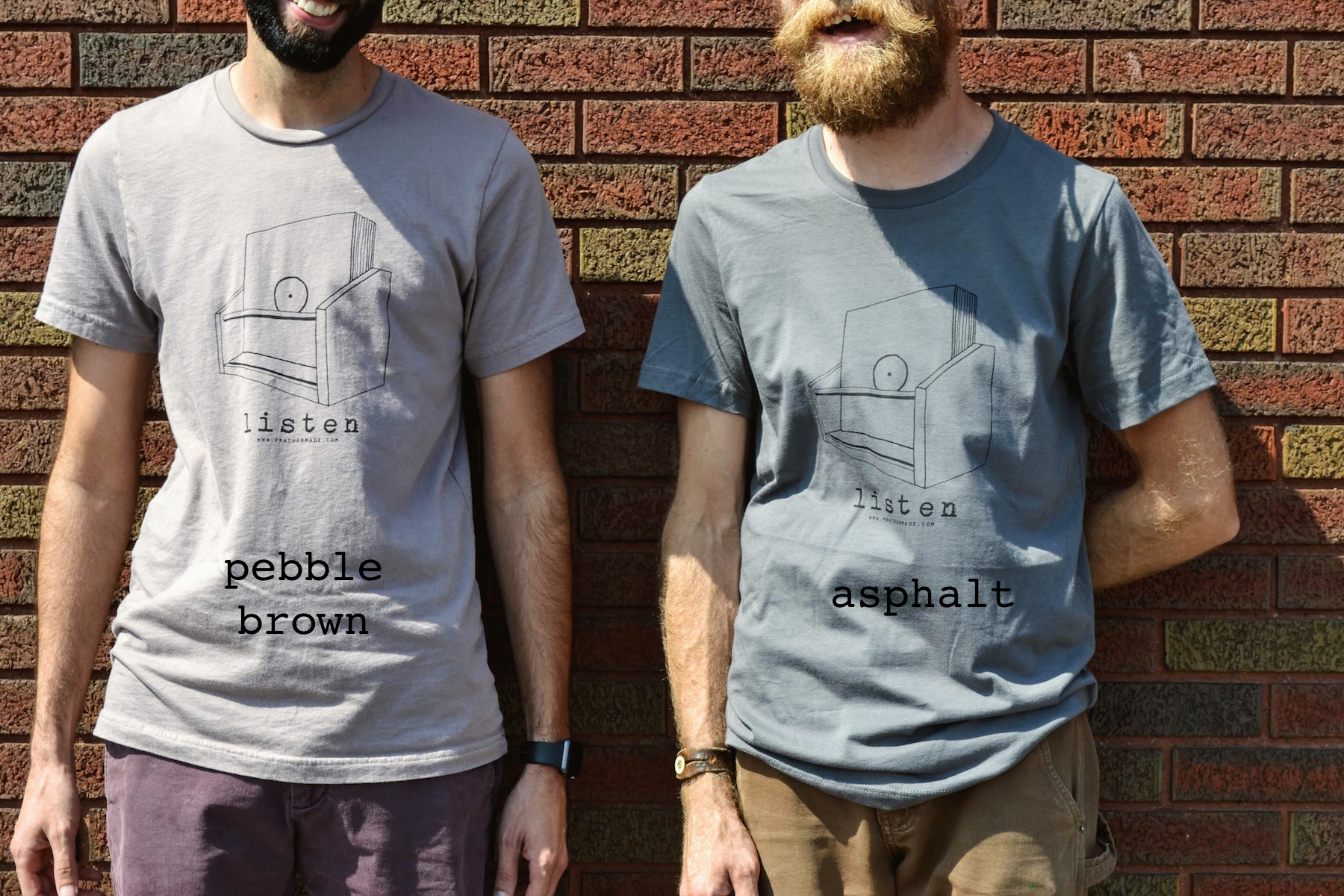 listen t shirt
Support the art of listening. Our 'Listen shirt' is a reminder to pause and listen; take the time to turn the record over and be enveloped by your favorite music.
These shirts are screen printed by Jason and our friends at Champaign Paper. Illustrated by Jason Prather.
Shirts are 100% Ring Spun Cotton, Canvas brand shirts. Choose from Pebble Brown or Asphalt. Ships in 1-2 business days.